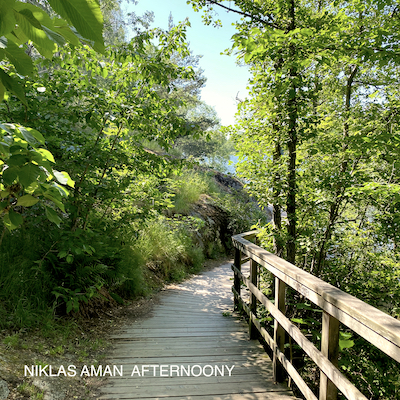 Album Afternoony
New album Afternoony is out on on all streaming platforms! Have a listen to the tracks on Spotify, Apple Music, Deezer, Tidal, Amazon Music, YouTube Music and more… Featuring 10 calming, ambient and reflective chill out tracks made with electric guitars, analogue synths and piano. It starts out and ends very relaxed with a slight more energy build towards the middle.
Composed and performed by Niklas Kurt Åman.
℗2022 Brusbox Music. ©2022 Niklas Aman.
License these tracks for film/tv use >>
Album cover photo by Niklas Åman.
.
.